FACILITIES
Neyland Cricket Club forms part of the 13 acre Neyland Athletic Club site in John Street, Neyland. The facility is considered to be the center of the community in Neyland and the club house consists of a fully licensed bar, numerous meeting rooms, a snooker room and a large hall. In the very near future, the site is due to be developed into a new, full scale community center, offering some of the best sport, community and recreational facilities in the county.





The main cricket pitch is around 100yards across in all directions, with 9 grass wickets. There is a cricket net facility in the far corner of the pitch. This is a 2 bay, synthetic turf facility, installed in 2009 and is one of the best facilities of it's kind in the county. The facility is open to all members, all year round.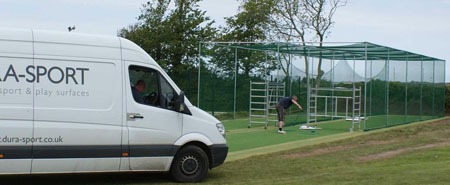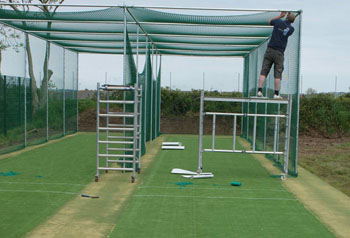 The changing facilities are located on the side of the main cricket pitch. There are generously-sized home and away changing rooms, each with an attached shower room, with ten showers. An Umpires changing room and toilets are also housed in the same building.
Behind the changing rooms, only thirty yards from the main cricket pitch is the main Athletic Club building. The Athletic Club and bar are open every evening from around 6pm, and every Saturday and Sunday from around midday.