A few examples of our fine strokeplay!
Can you name the two Neyland batsmen? Photograph thought to have been taken during the 1991 season.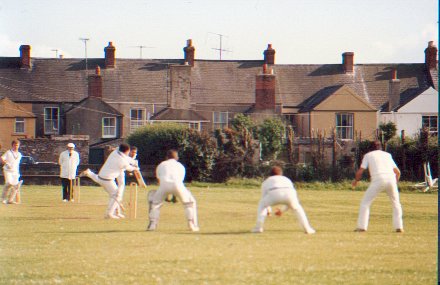 Click here for a closer look.
Click here for the answer.

Or any of these 4 Neyland Second XI players, pictured during the league game against Pembroke Dock, on the 4th May 2002.


Click here to see the picture.